State-of-the-art Equipment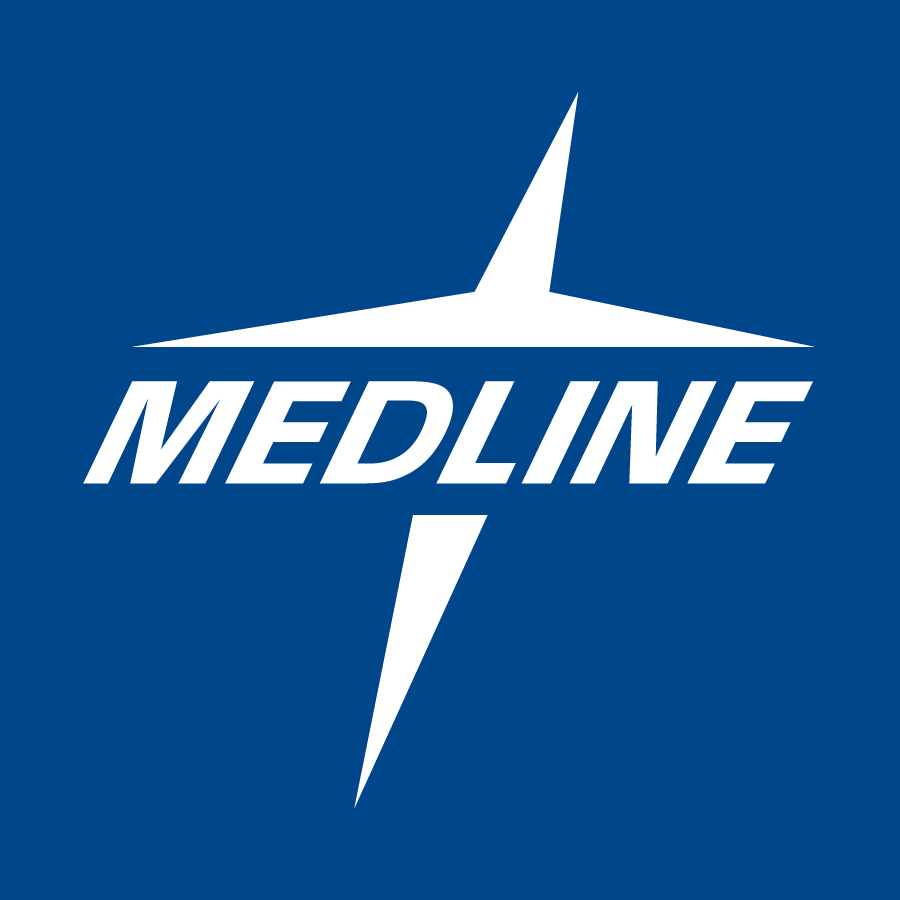 HCF Management takes pride in serving our residents and strives to maximize independent functionality within different environments by using a variety of techniques, tools and equipment. Many of our care communities are equipped with the same Medline Modalities, while others feature additional programs with specialized equipment.
Varying equipment includes the following:
---
NeuroGym Bungee Mobility Trainer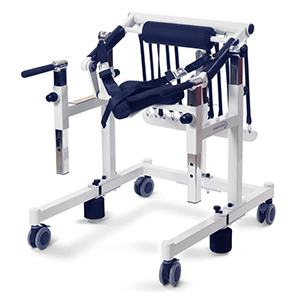 It is a versatile body weight support mechanism enabling safe, intensive motor retraining. The unique patented design enables the re-training of gait and natural protective reactions by counteracting loss of stability as naturally as possible. It safely practices movements such as sidestepping and more to improve balance, mobility and weight-bearing ability.
Clinical Applications
Brain or spinal cord injury
Multiple sclerosis
Stroke
Falls prevention training
Parkinson's disease
NeuroGym Sit-to-Stand Trainer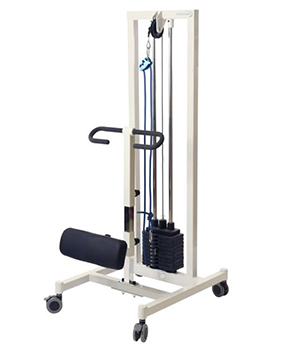 This unique system uses a counter-weight mechanism to provide a safe and effective way to strengthen weight-bearing muscles and increase standing stability and endurance.
It actively assists the standing motion leading to improved transfers and functional independence.
Clinical Applications
Stroke
Traumatic brain injury
Partial spinal cord injury
Post hip and knee surgery
Loss of standing ability
Wireless Revolution Electrotherapy System
Functional Rehab in Motion
The Revolution Wireless is an electrotherapy unit offering ease-of-use and convenience to optimize patient therapy focusing on functional exercise. It allows the patient to engage in a dynamic and functional exercise environment. The absence of wires helps increase its therapeutic opportunities.
Vectra Genisys® Therapy System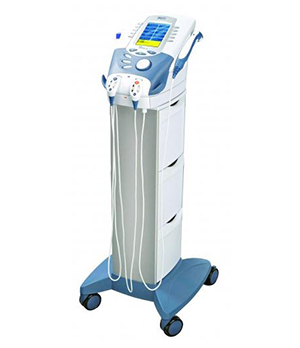 The Vectra Genisys Therapy System offers multi-modality versatility with 5 ready-to-go modules.
These 5 modules help with:
Chronic pain
Increases localized circulation
Prevents or retards disuse muscle atrophy
Muscle re-education
Joint range of motion
Stroke re-education
Relaxation of muscles
Temporary relief of muscle spasms
Temporary relief of minor pain and stiffness associated with arthritis
Diathermy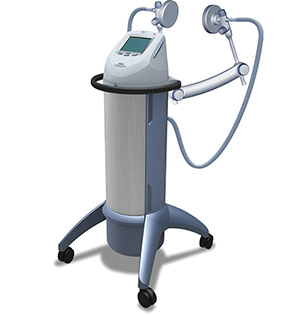 Diathermy is an intellect shortwave unit that provides deep-tissue heating.
Ideal for:
Pain relief
Reduction of muscle spasm
Decreasing joint stiffness
Contractures
Increased blood flow
Chronic inflammatory conditions
Bursitis
Tenosynovitis and chronic inflammatory pelvic disease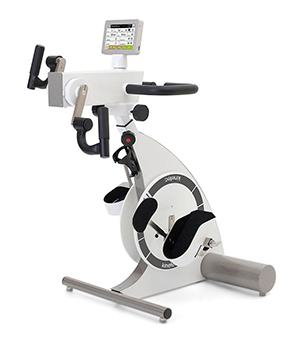 Kinevia Duo Active/Passive Trainer
The KINEVIA DUO is a whole-body trainer that features a leg + arm trainer system making it a complete rehabilitation device for the whole body. The various training modes available make it the ideal companion for neurologic and orthopedic rehabilitation.
---
Wii™ Therapy System
The Wii™ helps restore balance, functional mobility, hand-eye coordination, reflex responses and memory—all in a fun and engaging way.
General Therapy Equipment
Adjustable Parallel Bars
Bariatric Dual Release Walker
Bariatric Electric Stand-in Table
Blood Pressure Monitors
Dumbbells and Cuff Weight sets
Hand Dynamometers and Pinch Gauges
Hi-Lo Electric Mat Table
Ice Packs
Moist Hot Packs
Nu-Step Recumbent Cross Trainers
Pulley Weight System
Staircase
Theraband Resistant Bands
Treadmills